Super Simple Sequencer: Online Step Sequencer & Music Scratchpad
🪄 An online sequencer that makes it easy to play with different musical ideas right in your browser with just a few clicks.

🎼 This step sequencer allows you to create musical loops of up to 4 bars long. To keep it a simple sequencer, the bars are locked in a 4/4 time signature with each beat divided into two, letting you set steps of 8th notes.

🌈 By default you'll see all the notes of the chromatic scale for 1 octave, but you can expand to 2 octaves.

💾 When you're happy with a musical idea created here, just download the MIDI file and import it into your favorite DAW.
---
More details about Super Simple Sequencer
You can change the tempo, the octaves and the type of sound for the sequence. You can also try to play around with the duplicate and mirror modes, for fun little sound explorations.
You can also set a shorter or longer loop length by selecting where the loop ends on the timeline. By default the loop is set to 2 bars long.
---
guitar samples
The guitar samples used for this guitar fretboard chart are from " tonejs-instruments " by Nicholaus P. Brosowsky, licensed under CC BY 3.0.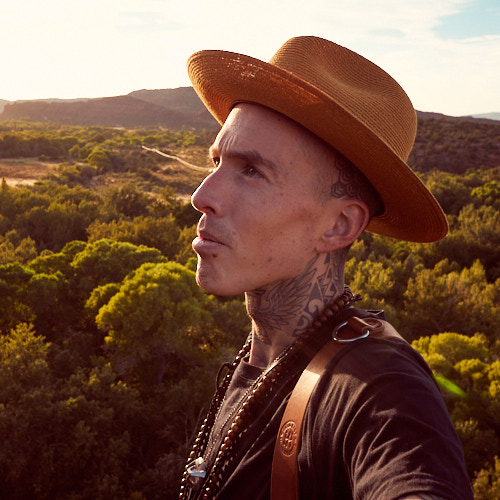 Hey 👋, I'm Seb and I'm creating muted.io
I need your help! If you have a few dollars to spare, I would be incredibly grateful if you could donate to support the development of muted.io. 🙏
I estimate that I would be able to fully support myself if only about 3% of the site's visitors made a one time $4 donation.
My ultimate goal is to be able to focus my time on creating more free musical tools, and your donation will go directly towards making that goal a reality. 🙌
- Seb, ✌️ + ❤️