Vital is the new wavetable synth sensation by Matt Tytel and here's a free pack with 50 presets I created for it. It's vital that you get these presets! 🤣🤣 (couldn't resist!) Hit play to preview some of the presets in the pack.
Vital is pretty much the greatest thing since sliced bread and I've been having lots of fun playing with it. ✨🎛️
Here's the breakdown of the presets included in the pack:
10 pads
9 leads
11 keys
7 bass presets
4 SFX presets
1 percussion preset
8 experimental presets 🧑‍🔬
---
Vital Synth?
In case you've been living under a rock for the last few months, Vital is the new wavetable synth plugin by Matt Tydel, the creator of the well known Helm synth. It's a spectral warping wavetable synth with an amazing UI that allows to visually create amazing-sounding patches.
Perhaps best of all, the basic version for this state of the art soft synth is absolutely free. Learn more and get it over at vital.audio
P.S.: Check out this list of free VST plugins for more great free software synths.
---
learning Vital
📺 Here are my favorite videos/Youtube channels to learn how to use Vital:
---
Installing the Vital Preset Bank
Easy! Just unzip the downloaded file, then open Vital and look for 'Import Bank' in the hamburger menu (to the right of the preset name at the top). And then just look for the .vitalbank file from the unzipped folder.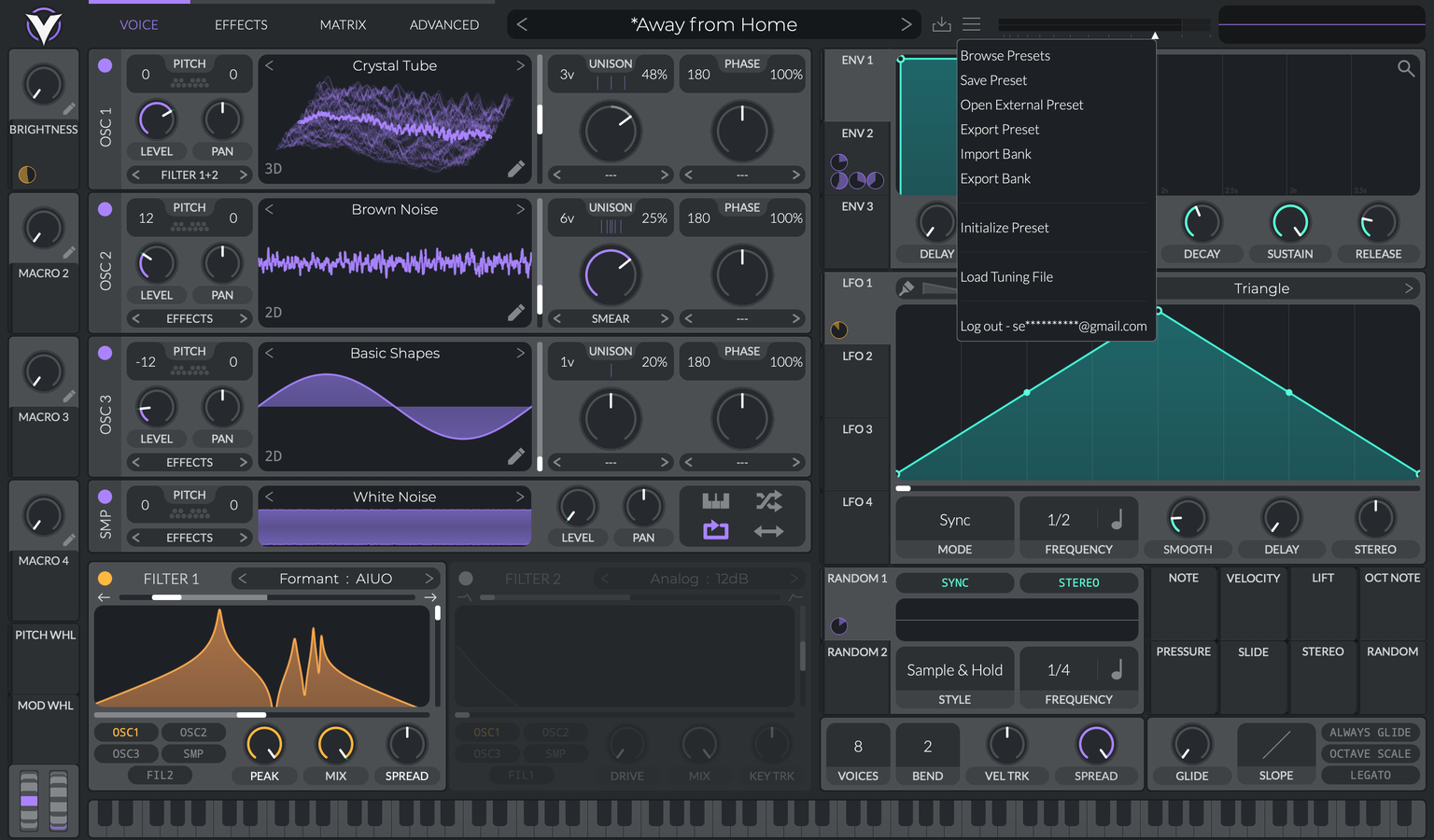 ---
copyright & terms
You're free to use the presets for both personal and commercial projects. No attribution is required, but a mention is really appreciated!
You cannot sublicense, resell, share, transfer, or otherwise redistribute these preset files.
The presets are provided "as is" without warranty of any kind, either expressed or implied, including limitation warranties of merchantability, fitness for a particular purpose, and noninfringement.