Keyboard shortcuts: they save time, but they're hard to remember. To help with the latter, I've put together this page as a reference to some of the most useful Bitwig 3 keyboard shortcuts.
Try bookmarking this page and opening it up when working on a Bitwig project. In no time you should develop muscle memory for the most useful shortcuts.
These shortcuts are up to date as of Bitwig 3.3.
⌨️ Quick tip before we start: Commander
For a way to easily access the different commands in Bitwig, try out Commander by hitting Ctrl + Enter. Then just start typing the command name. Magic! ✨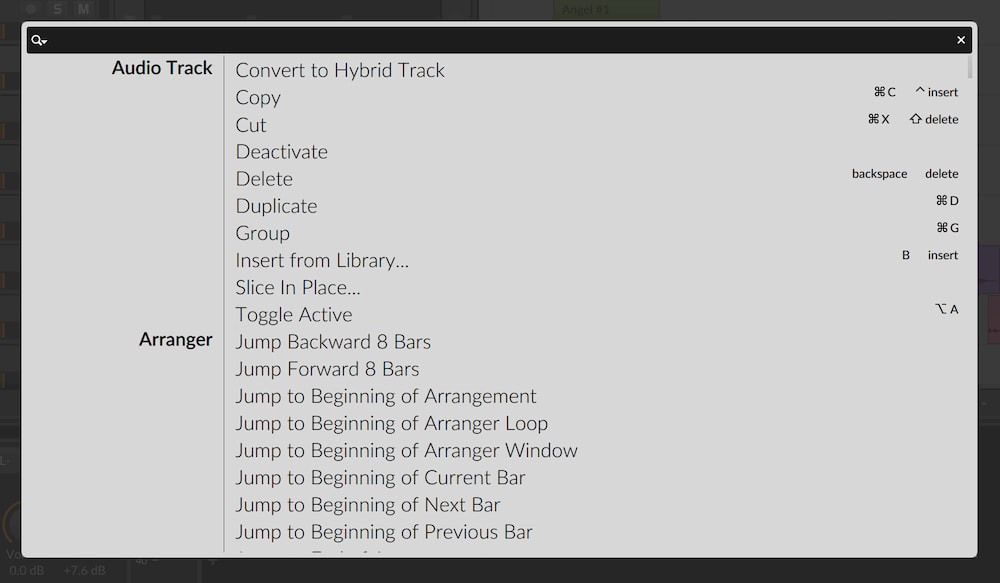 ---
Single-Key Commands
---
...to be continued. Come back soon for this page to be completed!
---
I hope this page proves helpful! Let me know here if I forgot your favorite shortcut.
And remember, in case you're not happy with the default shortcuts, or would like to shortcut-ize something that doesn't have a shortcut, just go to the Bitwig settings, under Shortcuts.