Bitwig Keyboard Shortcuts
Keyboard shortcuts: they save time, but they're hard to remember. To help with the latter, I've put together this page as a reference to some of the most useful Bitwig 3 keyboard shortcuts.
Try bookmarking this page and opening it up when working on a Bitwig project. In no time you should develop muscle memory for the most useful shortcuts.
These shortcuts are up to date as of Bitwig 3.3. Quick legend: ⌘ = Cmd, ⇧ = Shift.
P.S.: If FL Studio is more your jam, I've created a similar page of keyboard shortcuts for FL Studio.
Operating System
Toggle to show keys for your operating system:
---
Single-Key Commands
a
Automation Editor Panel
---
Cursors
---
Notes on the Grid
Ctrl + ⇧ + →
Stretch note
⌘ + D
Duplicate note selection
Ctrl + D
Duplicate note selection
Alt + ←
Select previous note
⇧ + Alt + →
Extend selection to the right
⇧ + Alt + ←
Extend selection to the left
---
Clip
⌘ + Alt + D
Slice to drum machine
Ctrl + Alt + D
Slice to drum machine
Alt + Q
Quantize w/ options
---
Adding Tracks
Ctrl + T
Instrument track
Ctrl + Alt + T
Effect track
Ctrl + Alt + G
Group track
---
Time
Ctrl + ⇧ + D
Duplicate time
⇧ + Backspace
Remove time
Ctrl + ⇧ + P
Insert silence
---
Snapping
⇧ + .
Snap to grid offset
---
Transposing
---
General/Miscellaneous
Ctrl + ⇧ + B
Export audio
⇧ + Alt + M
Micro-pitch editing
---
⌨️ Quick tip before you go: Commander
For a way to easily access the different commands in Bitwig, try out Commander by hitting Ctrl + Enter. Then just start typing the command name. Magic! ✨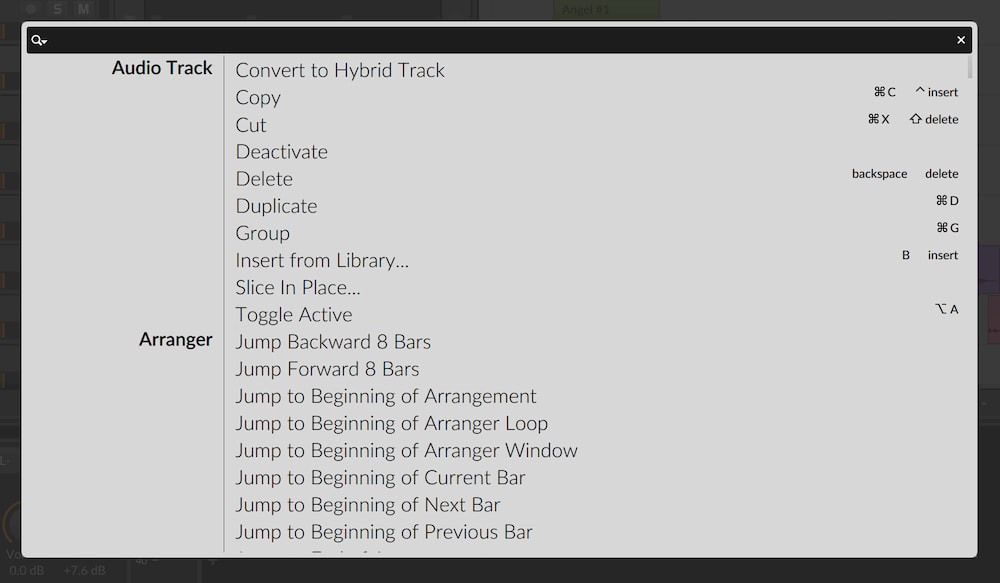 ---
I hope this page proves helpful! Let me know here if I forgot your favorite shortcut.
And remember, in case you're not happy with the default shortcuts, or would like to shortcut-ize something that doesn't have a shortcut, just go to the Bitwig settings, under Shortcuts.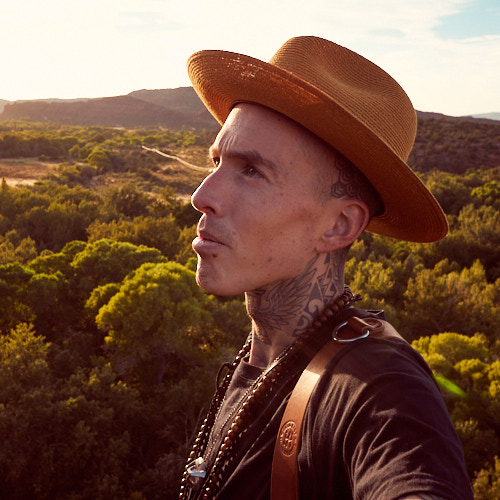 Hey 👋, I'm Seb and I'm creating muted.io
I need your help! If you have a few dollars to spare, I would be incredibly grateful if you could donate to support the development of muted.io. 🙏
I estimate that I would be able to fully support myself if only about 3% of the site's visitors made a one time $4 donation.
My ultimate goal is to be able to focus my time on creating more free musical tools, and your donation will go directly towards making that goal a reality. 🙌
- Seb, ✌️ + ❤️