B Major Scale: Interactive Piano Reference with Chords
🦋 Here's a beautiful B major scale reference which shows the notes and fingering on a piano keyboard. Plus, an interactive tool to play chord progressions and a list of common chord progressions in the key of B major.
→ go to all major & minor scales
B major scale
notes: B C♯ D♯ E F♯ G♯ A♯
relative minor: G♯ minor
chords in the key of B major
The chords in the key of B major are: B major, C♯ minor, D♯ minor, E major, F♯ major, G♯ minor and A♯ diminished
Tap or use numbers 1 through 7 to trigger the chords. You can also tap to trigger the chord inversions or the 7th chords. This tool can be used as a chord progression generator.
vii°
A♯ diminished
A♯
C♯
E
last chords played
[click me to reset]
common chord progressions
Here's list of popular major key chord progressions along with the specific chords they represent in the key of B major. Again, you can use numbers 1 through 7 on your keyboard to trigger the different chords.
---
show

hide

degrees & intervals
| degrees | notes | intervals |
| --- | --- | --- |
| 1: Tonic | B | Unison |
| 2: Supertonic | C♯ | Major 2nd |
| 3: Mediant | D♯ | Major 3rd |
| 4: Subdominant | E | Perfect 4th |
| 5: Dominant | F♯ | Perfect 5th |
| 6: Submediant | G♯ | Major 6th |
| 7: Leading Tone | A♯ | Major 7th |
| 1: Octave/Tonic | B | Perfect 8th |
---
making a major scale
🔧 The major scales are constructed using this note pattern:
◈◈◈
W = Whole step H = Half step
---
go to a different major or minor scale
C majorD majorE majorF majorG majorA majorD♭/C♯ majorE♭/D♯ majorG♭/F♯ majorA♭/G♯ majorB♭/A♯ major
C minorD minorE minorF minorG minorA minorB minor C♯/D♭ minorD♯/E♭ minorF♯/G♭ minorG♯/A♭ minorA♯/B♭ minor
---
---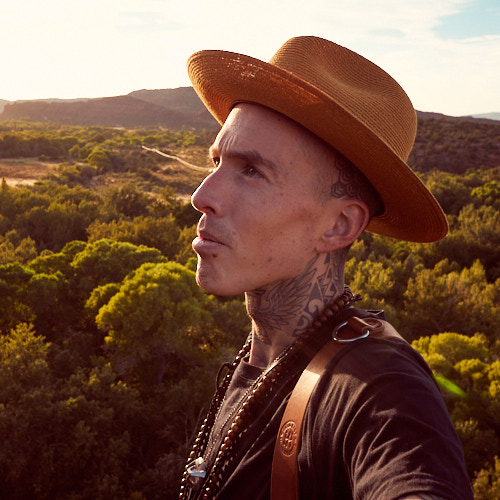 That's me, Seb, I create muted.io. 😄
- Seb, ✌️ + ❤️